A 2-YEARS PROJECT
Sennheiser's apps CinemaConnect and MobileConnect were nothing but a vision when I joined the project team in 2013. The idea was to use Sennheiser's streaming technology as well as their experience in audio guidance to enable acoustically and visually impaired people to enjoy cultural events.
BYOD – bring your own device. We didn´t want anyone to borrow a headset at the counter – people should simply use their phones.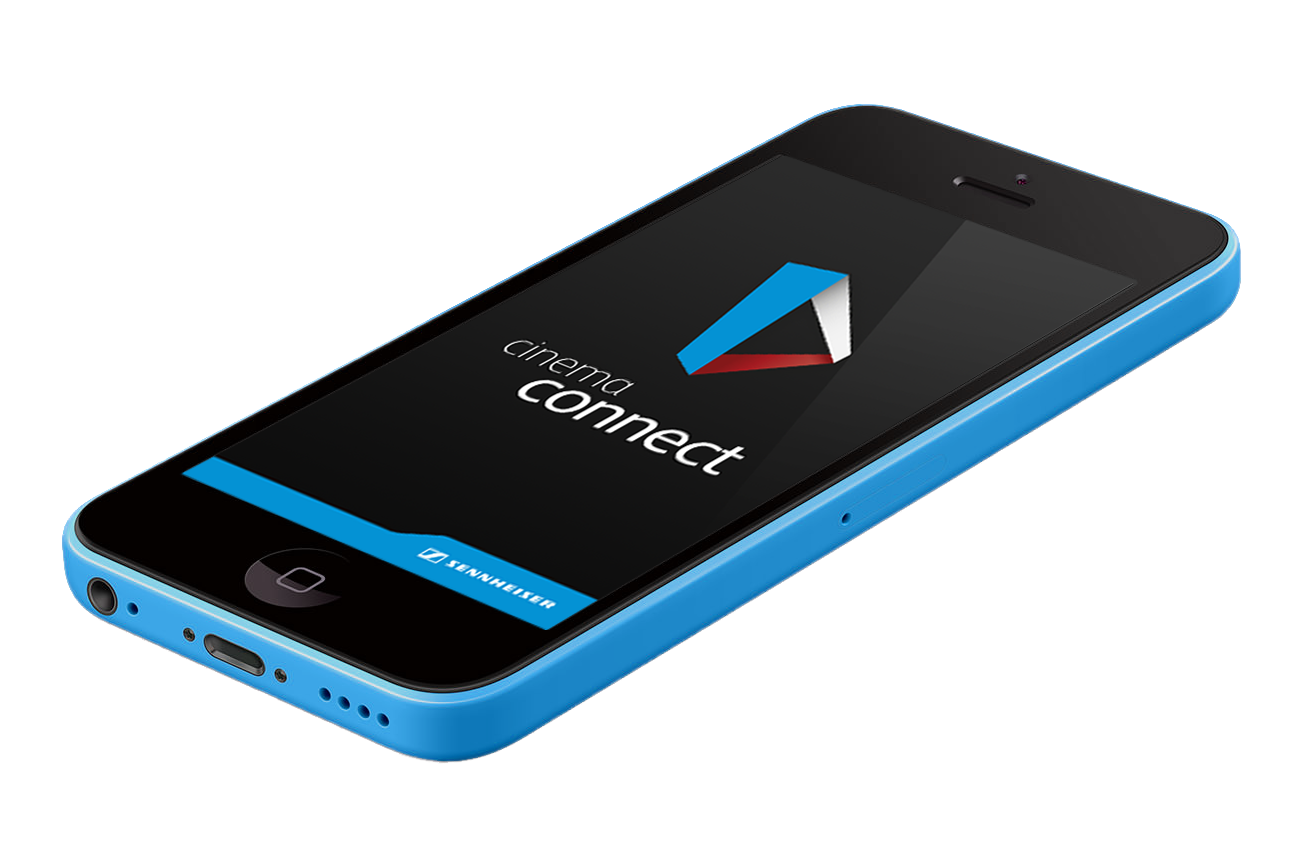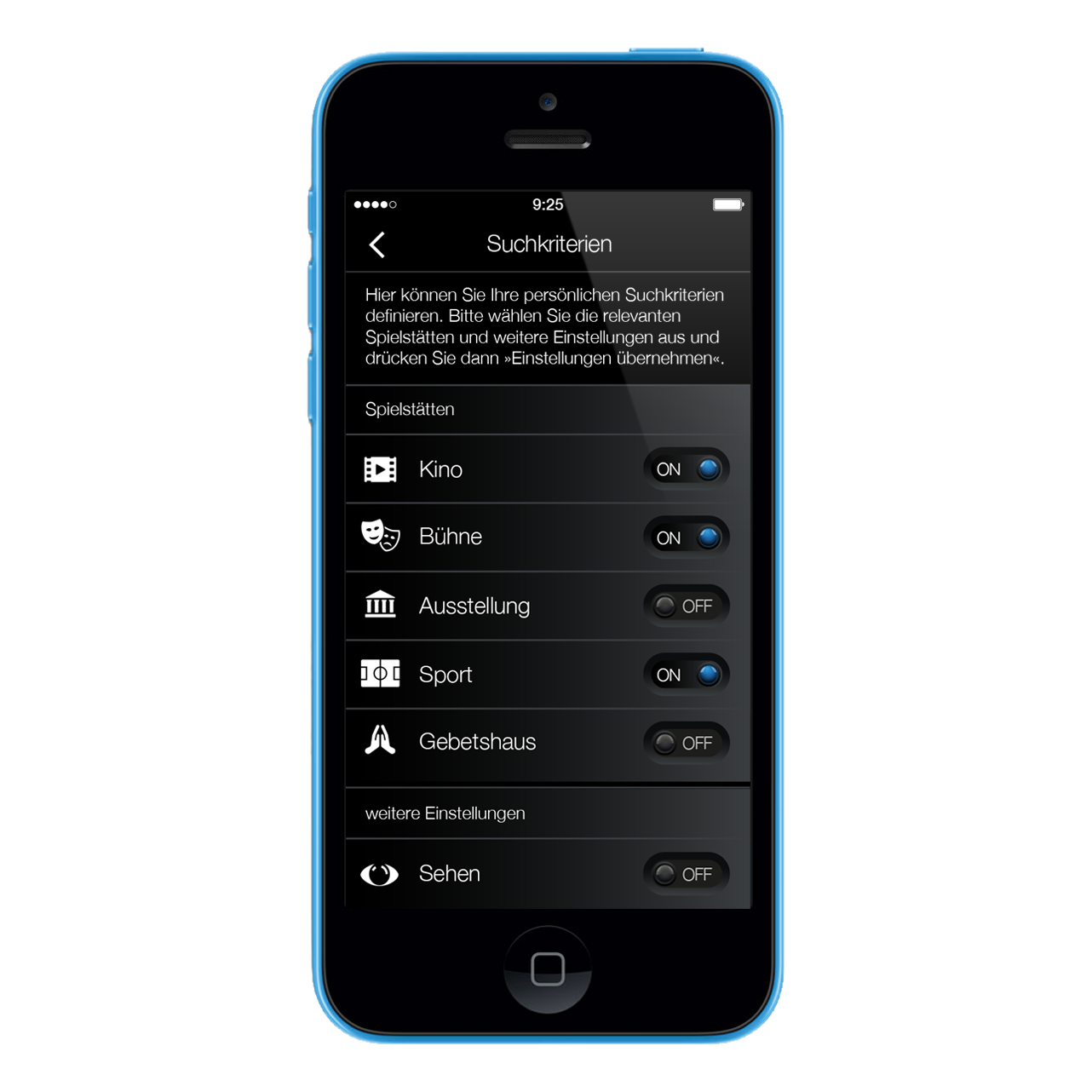 LIKE A VIRGIN
This was my first project in the world of digital. For a pretty big client. But no pressure – didn't I grow up 200 meters away form Sennheiser's headquarter? And it was such a meaningful project where it was less about the business plan behind it but at first about helping people and make their lives easier. This was extremely motivating for me to learn and understand everything I needed to deliver great design work.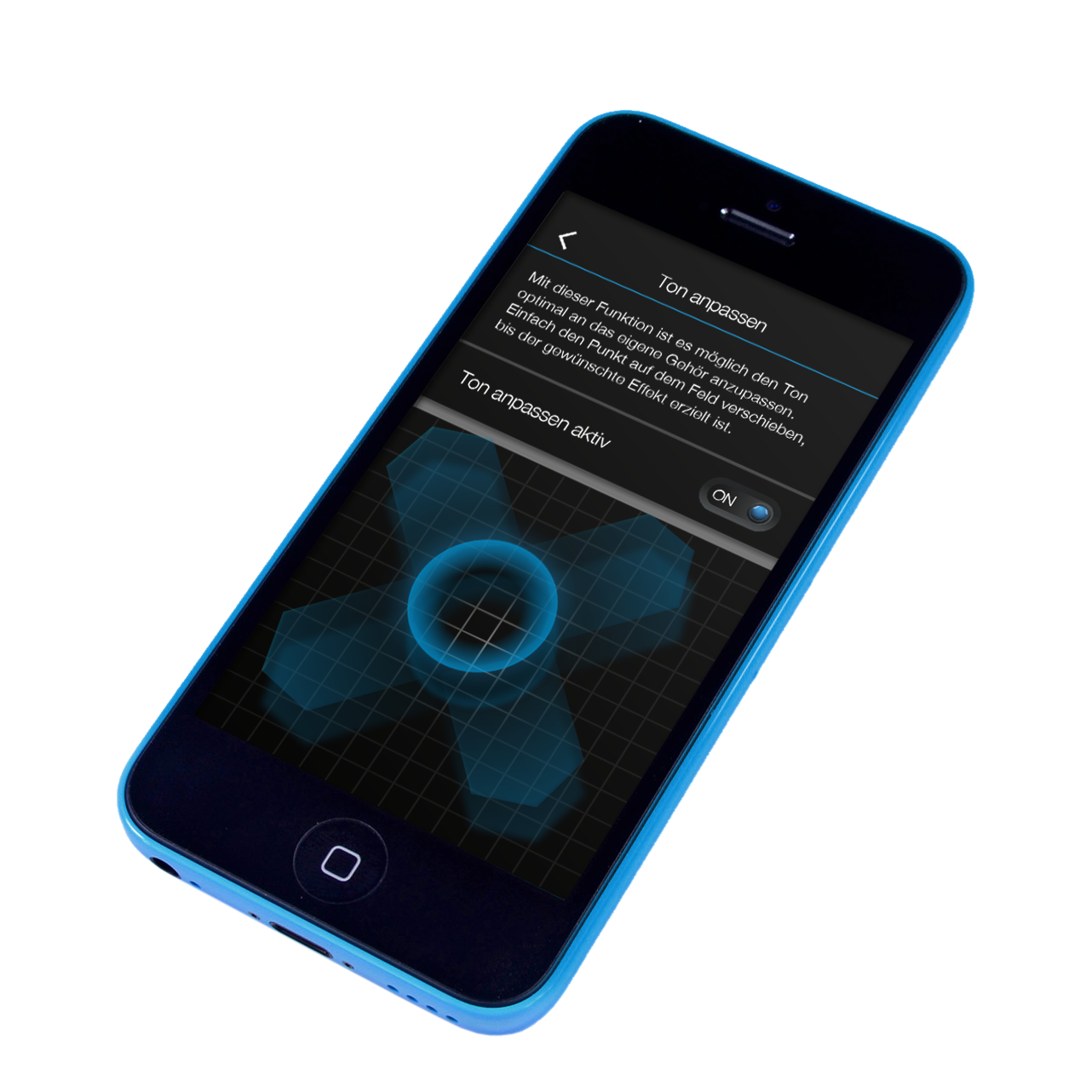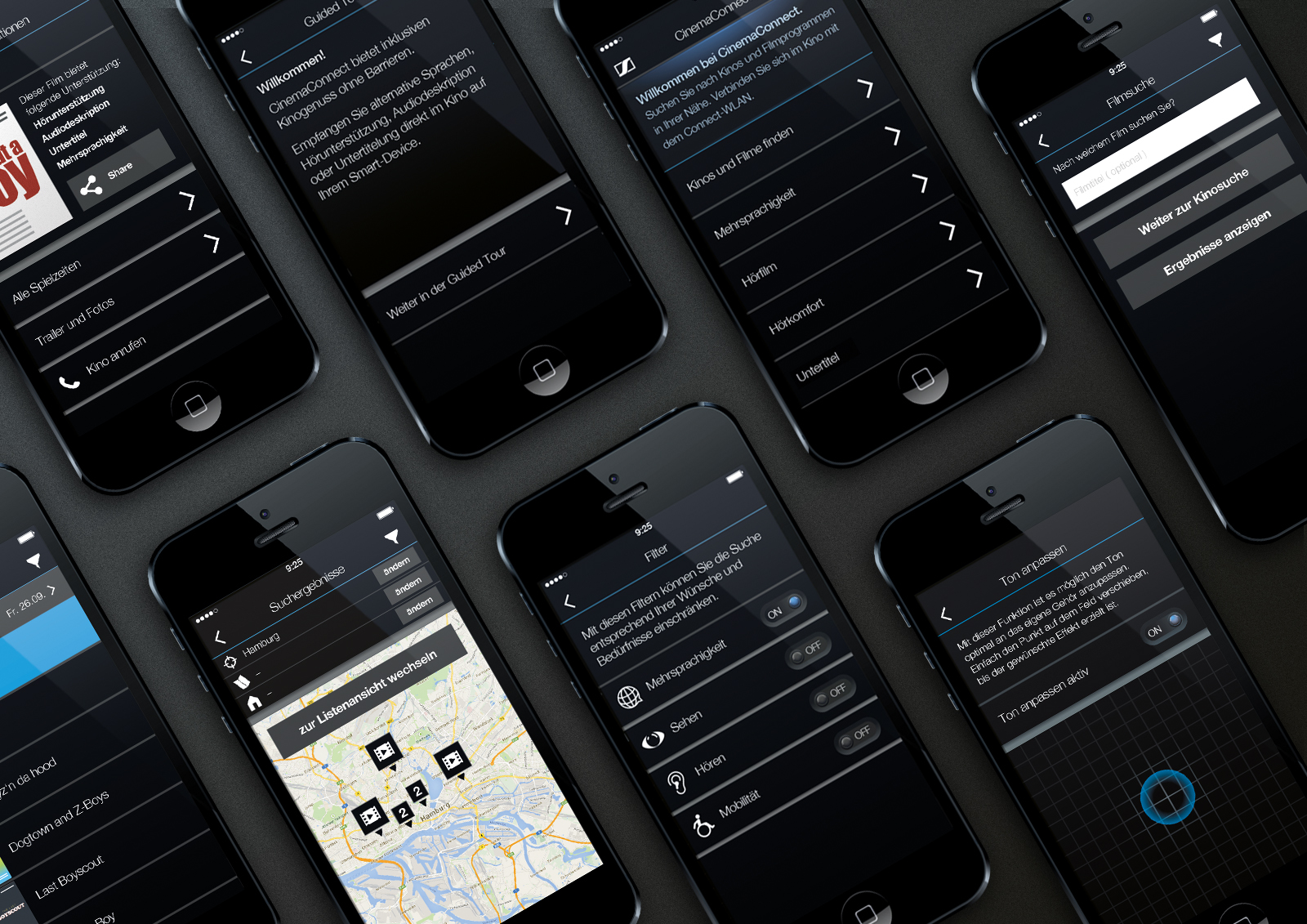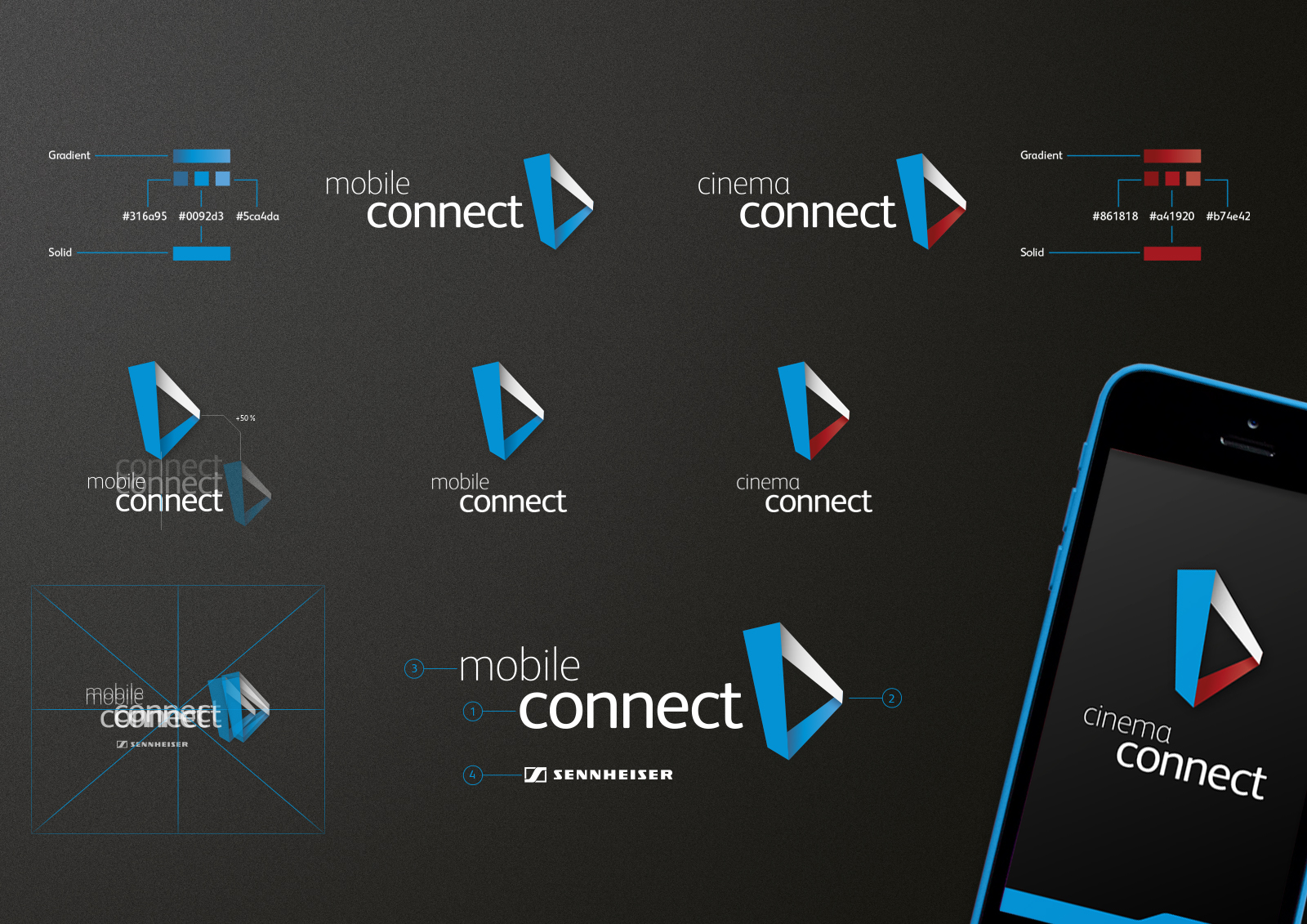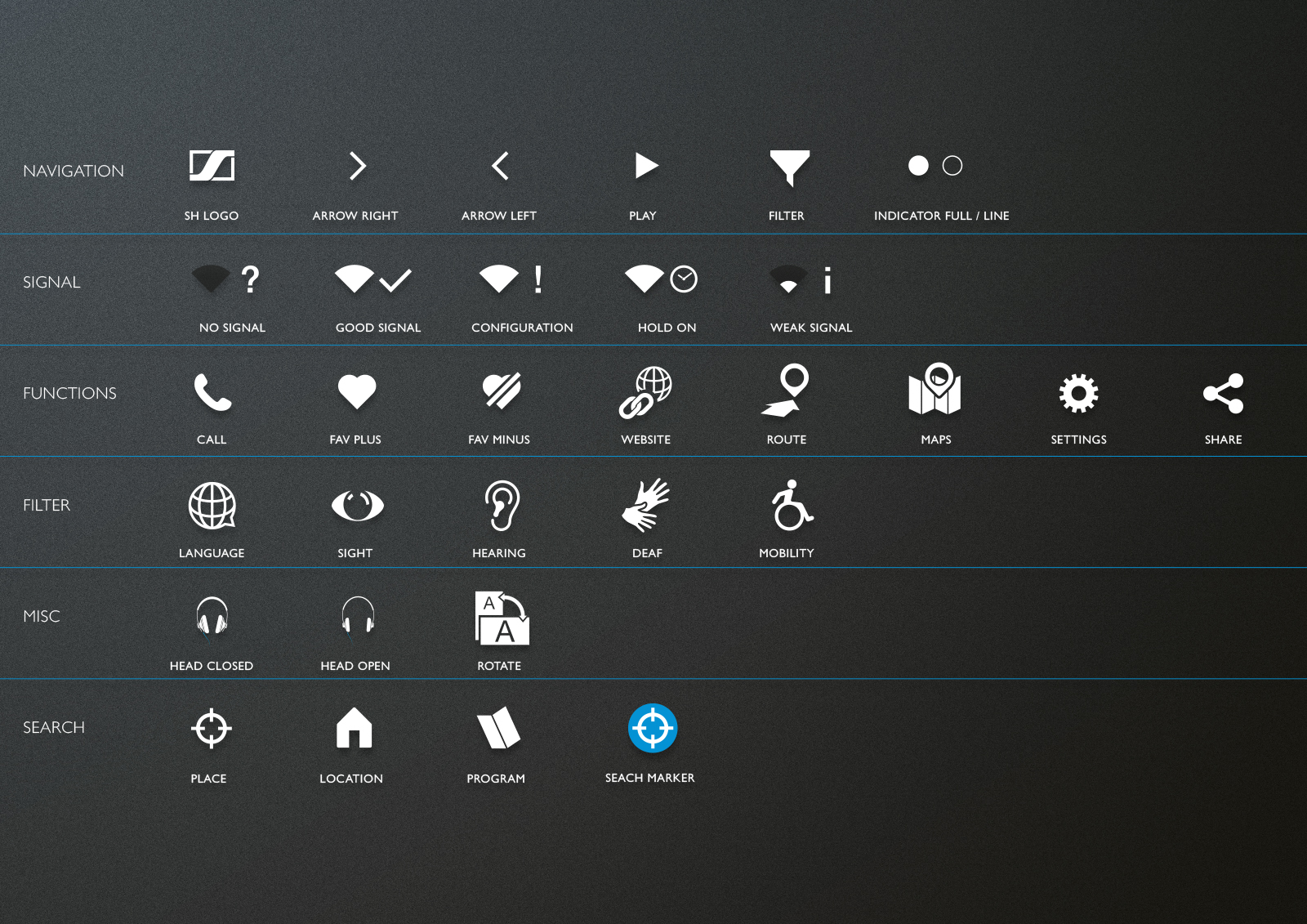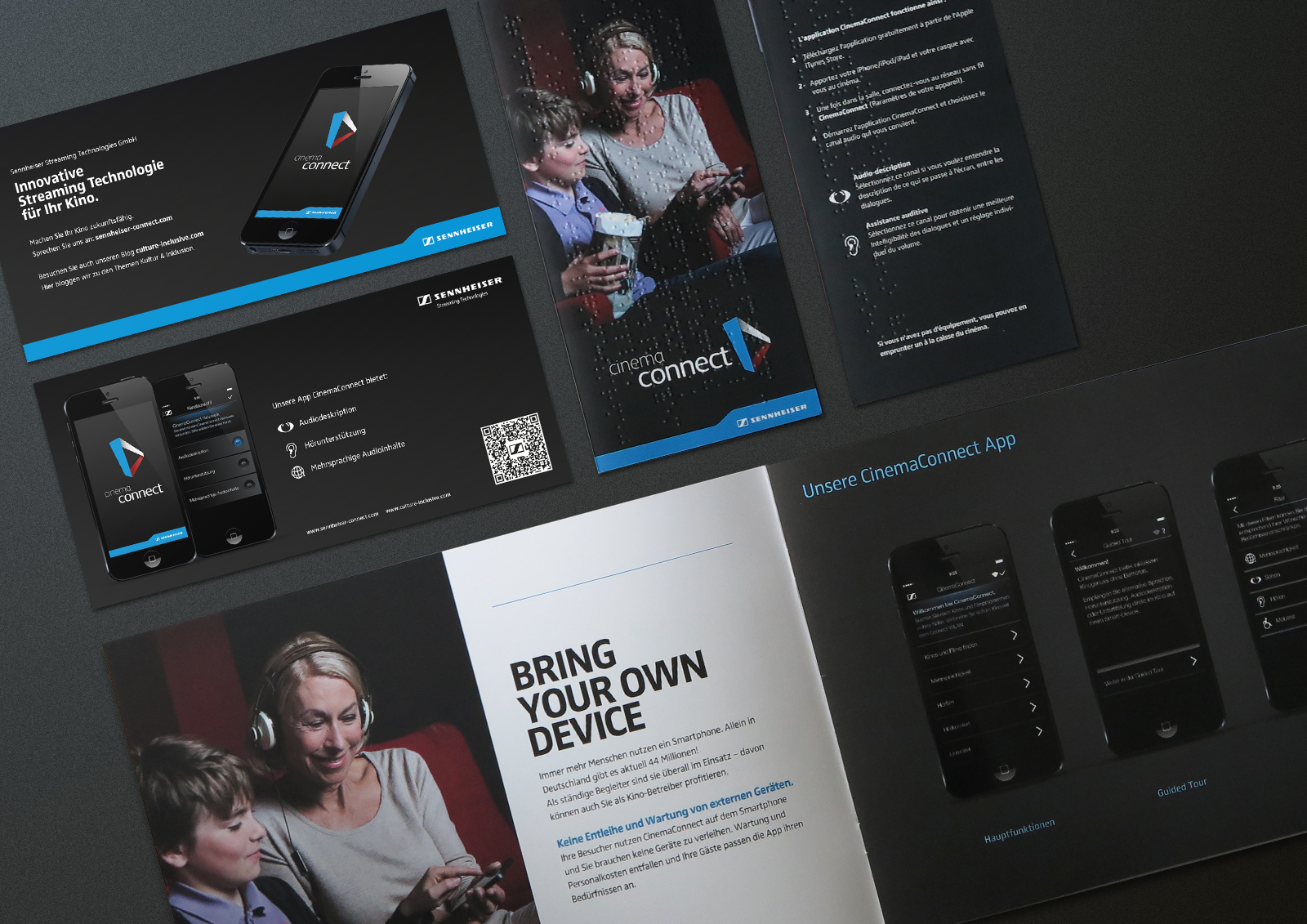 A MASSIVE PROJECT
Looking back at these two years I realized that I have been designing more or less everything:
Branding and Identity of the apps
User Interface
UX elements (toggles, divider, displays…)
Icon set
Styleguide with 100+ example screens
Marketing material
Interface for the backend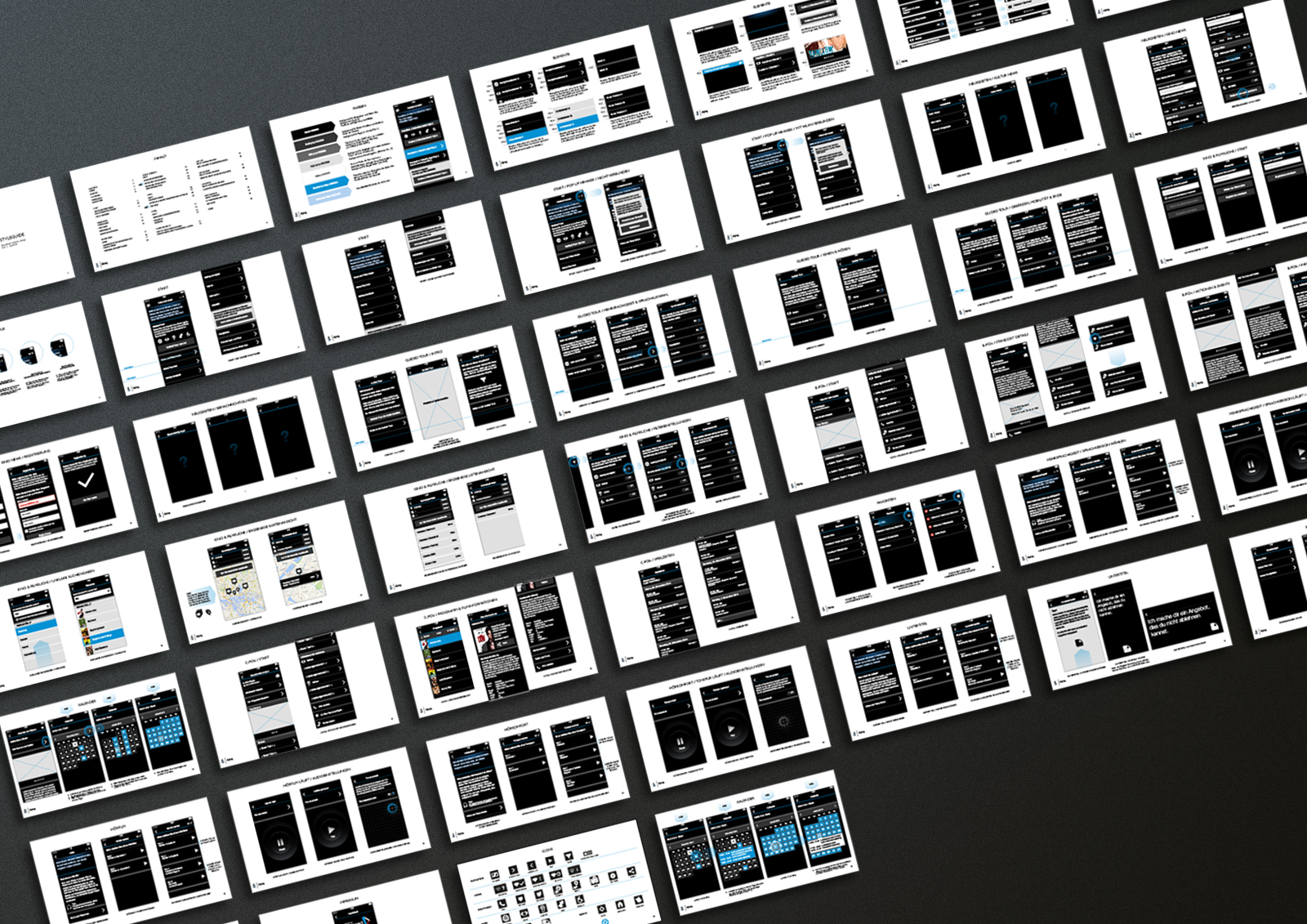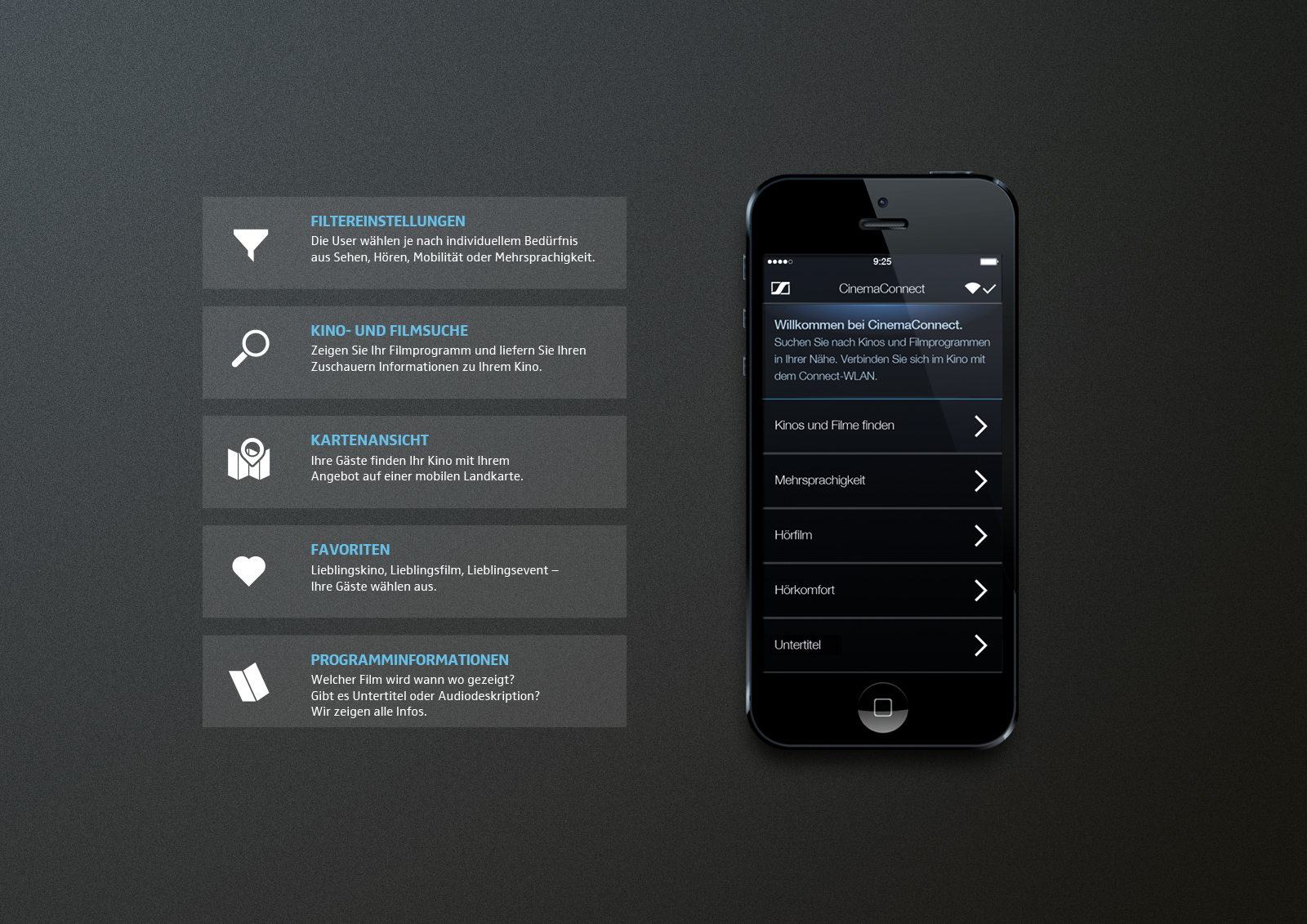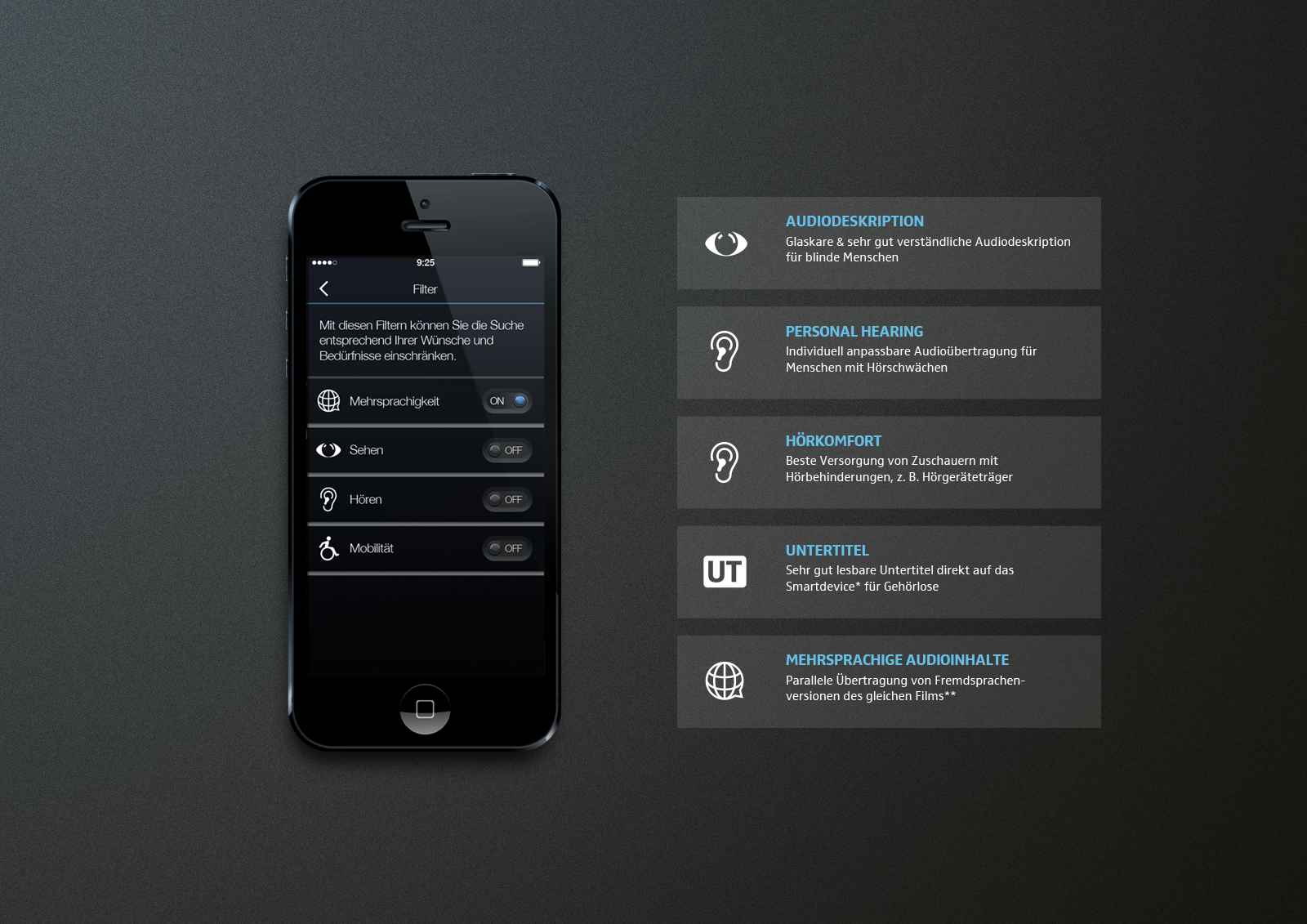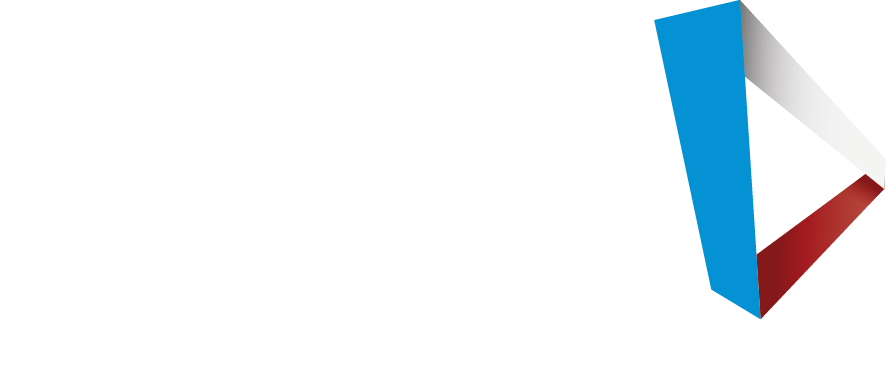 Done at 
—

 dejong
Client — Sennheiser
Year — 2013-2015
---