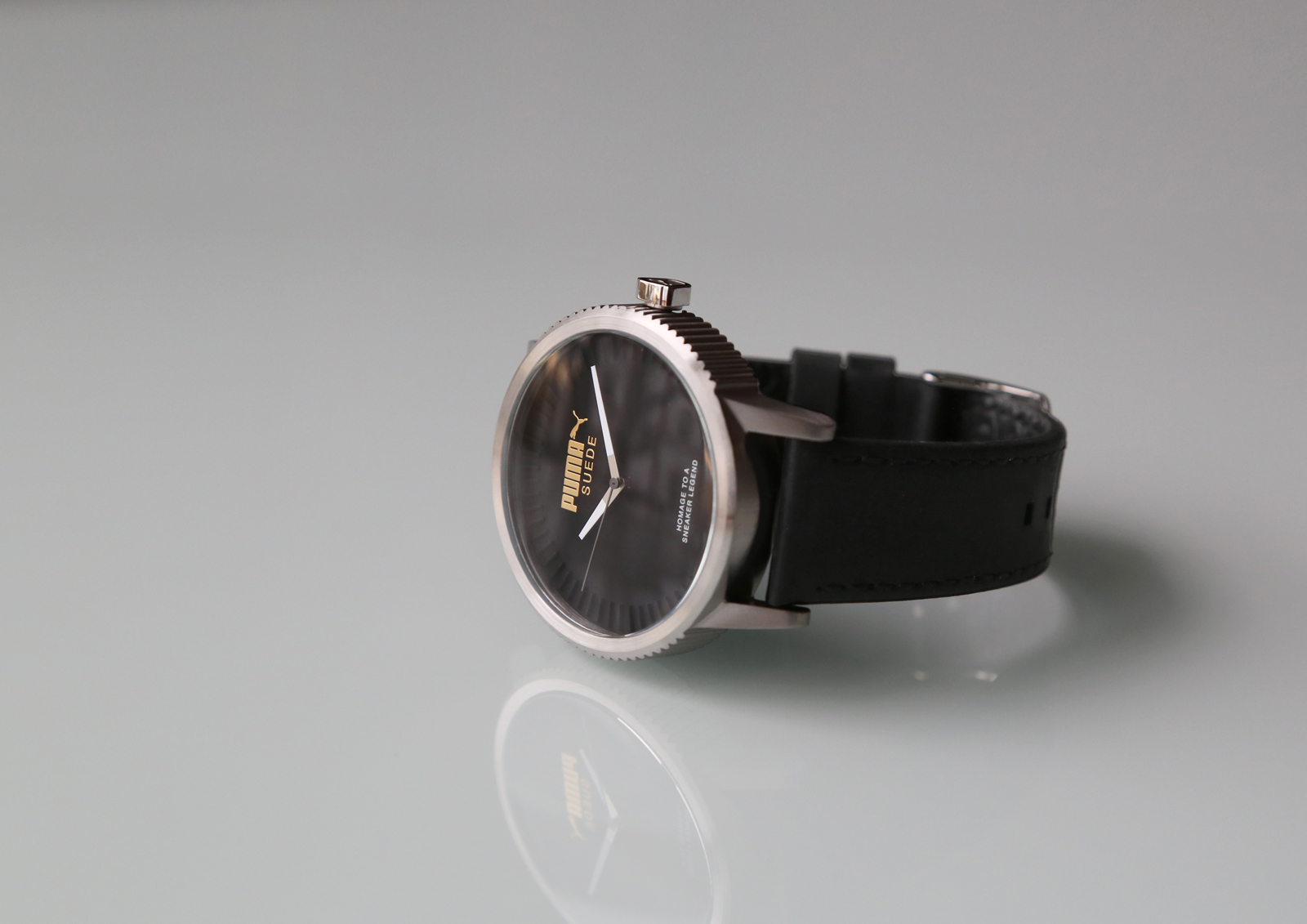 HOMAGE TO A SNEAKER LEGEND
The Suede has been introduced in 1968 and it took almost 50 years to launch the PUMA Suede Watch. Designed as an homage to one of PUMA's iconic sneakers this limited edition – 1968 pieces – it plays with a mix of modern and traditional design elements and quotes a lot of the actual footwear details.
Of course it carries the golden PUMA Suede logo, the sides of the stainless steel case are textured with some rounded vertical lines inspired by the toe part of the Suede's outsole. The crown is not round but shaped as a FERS-O-TIL, another iconic element of the shoes which can be found at the heel part. And last but not least, the leather strap has got an embossed pattern on its inside that is based on the structure of the sole.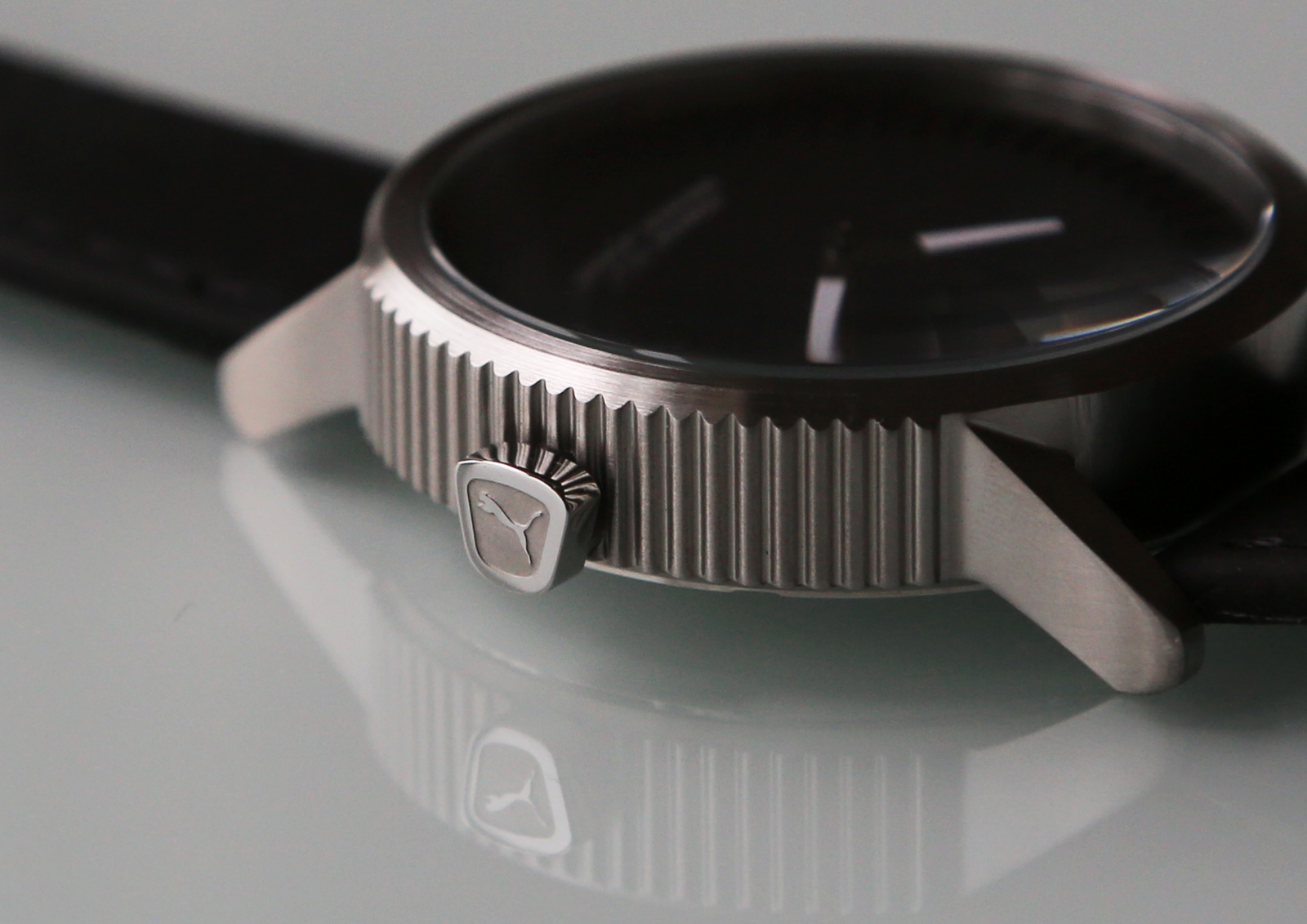 Done at 
—

 dejong
Client — PUMA Time
Year — 2014
---